Based in Rochester, New York, EP VISUALZ provides quality, custom, photo-realistic 3D CAD (computer assisted design) renderings, 2D plan views and technical layouts to business and individuals. With more than 20 years of computer rendering experience, EP VISUALZ founder Eric Pedersen uses the latest advanced software and a vast library of images to prepare detailed plan views and 3D renderings that bring your project to life, saving time and money, and giving you greater confidence that your design will be exactly what you envisioned.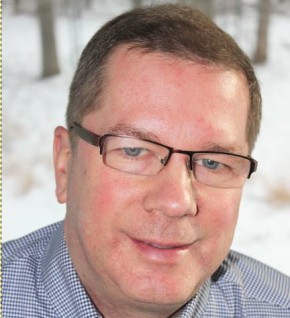 We specialize in custom, photo-realistic 3D architectural renderings, floor plans and elevations that bring your vision to life!
At EP Visualz, we work with you, using state of the art software, to bring your project to life. Our 3D CAD (computer assisted design) renderings and 2D technical drawings help ensure that everything is perfect before you've made investments of time, labor and money.
For Homes and Buildings
If you're an architect, builder, re-modeler, developer, landscaper, interior designer or do-it-yourselfer, you can count on the 3D CAD renderings and floor plans created by EP Visualz to provide an realistic preview of your project before spending money on costly engineering drawings.
While our work doesn't replace architectural drawings on more complex projects, our ground-up approach is invaluable in showing all the details, in photo-realistic detail. Our work will help guide your contractor or architect, avoiding costly changes with them, and provide assurance that all parties will be thrilled with the final results.
For Meetings and Events
If you're an individual, event planner or your company is in the hospitality industry and you're planning any type of event from wedding to gala, conference or trade show to outdoor event, our photo-realistic, 3D CAD renderings and 2D tech layouts ensure that the event will be everything you or your client envisions, maximizing the venue's assets while avoiding potential risks and challenges.
How We Work
Customer service is a high priority for us, and we collaborate with you from beginning to end!
Step 1) Initial Contact: 
This is usually best done in person or by phone, but e-mails work as well. This is to review your needs and determine which services best meets those needs (3d renders, elevations, video walk-thru, etc);
Gather project details such as CAD files, rough drawings, dimensions, finishes, photos, any specific choices for appliances, materials & finishes,planting for exterior views… as many details as possible;
An estimate will be developed based on the information gathered during this step.
  Step 2) Rough Drawings:
Receive signed quote and 50% deposit;
EP Visualz will create a basic floor plan or 3D render to determine the look of the space, object placement and the camera views;
These renders will be sent to you for review.
At this stage in the process, you may wish to change the camera angle, moldings, materials, etc.
A phone or in person meeting to review any changes wold take place at this point.
Step 3) Final Drawings:
Minor changes to the drawings needed based customers input. This would include altering the colors, materials or slight construction details such as trim or door styles;
Add final finishes, lighting  and decorative details;
Prepare final renderings which will then be e-mailed to customer or delivered on a disc (additional cost);
Any further changes beyond this point may be subject to additional cost.